After thorough negotiations and discussions about our clients' expectations, we start the production, and depending on our clients' whether it be in 2D , we offer :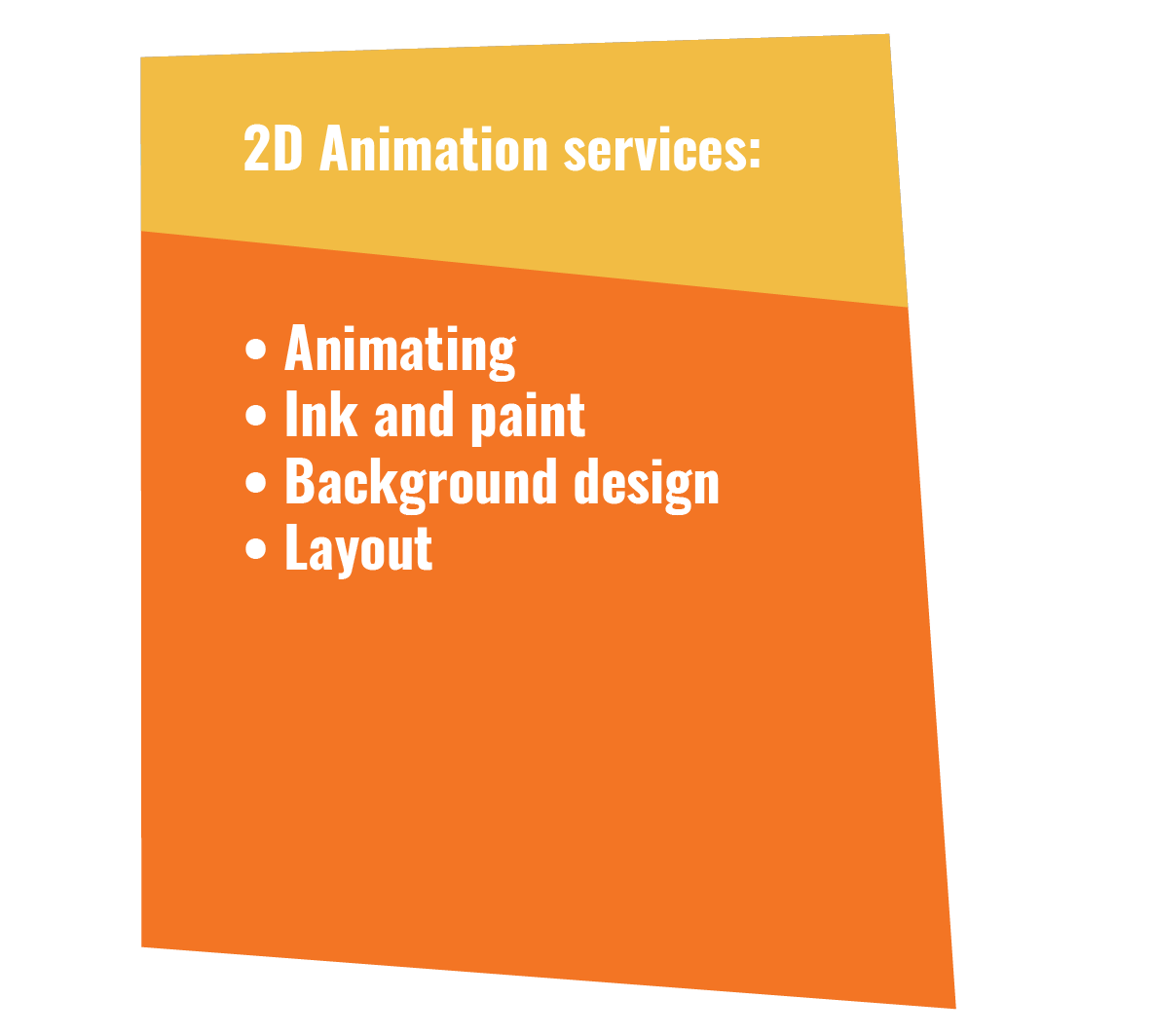 Welcome to the Production department at 7Sky Animation! Our company is ready to fully bring your ideas and expectations to life by creating incredibleanimation projects. Our production proccess begins after thorough negotiations and discussions, during which we carefully analyze our clients' expectations. Whether you need 2D or 3D animation, Our range of services includes:
Animating: Our teams uses state-of-the-art technology to breathe life into your characters and stories.
Ink and Paint: We pay attention to the smallest details, giving your projects a unique look.
Background Design: We create Charming and fitting backgrounds that enhance the atmosphere of your animations.
Layout Design: We meticulously plan the composition of each scene to ensure the best visual impact
Our team is ready to work on a project that will meet your expectations and exceed your dreams. We are here to bring your ideas to life!
for our clients, We always strive to deliver not only the highest quality but also attractive prices. Our sample production costs are tailored to different types of projects, Ensuring that you get exactly what you need. Below are some sample pricing packages:
Types of Service

Price

2D Animation frame by frame (per minute)

$ 4,300

2D Animation phasing (per seconds)

$ 120

2D stopmotion animation incl. clean up
and coloring (per minute)

$ 4,000

2D stopmotion animation (incl. clean up
and coloring)

$ 30

Animation Supervisor's Care (per month)

$3,300

Special Effects Supervisor's Care (per month)

$ 4,800

Animation Executive Producer (per project 90 min)

$ 100,000

Animation pre-production - script, storyboard,
etc. (per minute)

$ 1,100

Animation pre-production - animatoin tests,
software, etc. (per minute)

$ 2,200

Ink and Paint (per minute)

$ 1,500

Background Design (per project)

$ 1,800

Layout Design (per project)

$ 2,000

Animation Teaser (per teaser 60 sec)

$ 8,000

Animation Credits (per seconds)

$ 40

Animation Editing (per minute)

$ 1,000

The production office with workstations
(per project 90 min)

$ 40,000

Professional services and personal costs
(legal fees, laywer, crew salery)(per project 90 min)

$ 110,000
The prices listed above are based on our previous estimates, in-depth knowledge of the contemporary animation industry and rich experience of our professionals offering wide range of services in animation, motion pictures, music videos and computer games. Also we are aware that each animation project is unic and we always take the affort to work out the best pipeline for each of our films.
Prices may vary depending on the complexity of the project, animation duration, and other details. We are flexible and ready to customize our offers to meet your needs.
Our clients appreciate our ability to create high-quality content while maintaining competitive prices. If you are interested in our services, please do not hesitate to contact us. We are open to new challenge and look forward to your projects!